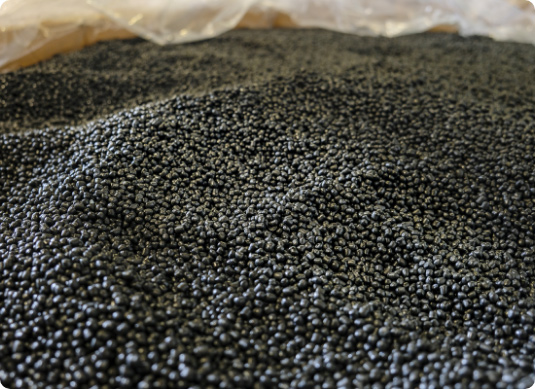 Nationally Recognized Molding Services
CTC Plastics has extensive experience in compounding and pelletizing resins, manufacturing plastic pallets, and compression molding for a variety of industries, including automotive, retail, pharmaceuticals, and food manufacturing.
As one of the country's largest recyclers of post-industrial plastic, we use efficient manufacturing methods to create new custom products or re-engineer existing products with high margins and performance.
CTC has the experience to manage the project alone or offer support at any point during the design, molding, assembly, and packaging and warehousing stages.
CTC Plastics has perfected the process of recycling post-industrial scrap into polypropylene compounds that are optimized for customers' specific application.
Ideal for flatter products with minimum depth, we utilize compression molding to develop both simple and complex parts quickly and accurately by using inexpensive tooling at low pressures.
CTC manufactures a wide array of plastic pallets made from recycled material to fit your needs. All of our pallets are environmentally friendly, resistant to pest infestation, mold, and mildew.
Your Partner Throughout the Product Development Process
In addition to resin compounding and compression molding, CTC offers a variety of services to support you during the product development process.
These include warehousing, production and assembly, graphics and insert-molding operations, systems integration, tooling specification and production, materials selection and custom compounding, and project follow-ups.
For every ton of recycled plastic used, we save the equivalent of