Our 100% recyclable plastic pallets are built to handle the heaviest of loads.
CTC manufactures a wide array of plastic pallets made from recycled material to fit your needs. All of our pallets are environmentally friendly, resistant to pest infestation, mold, and mildew. The best part? Once you're finished with your pallets, CTC will purchase them back from you to be repurposed for another project.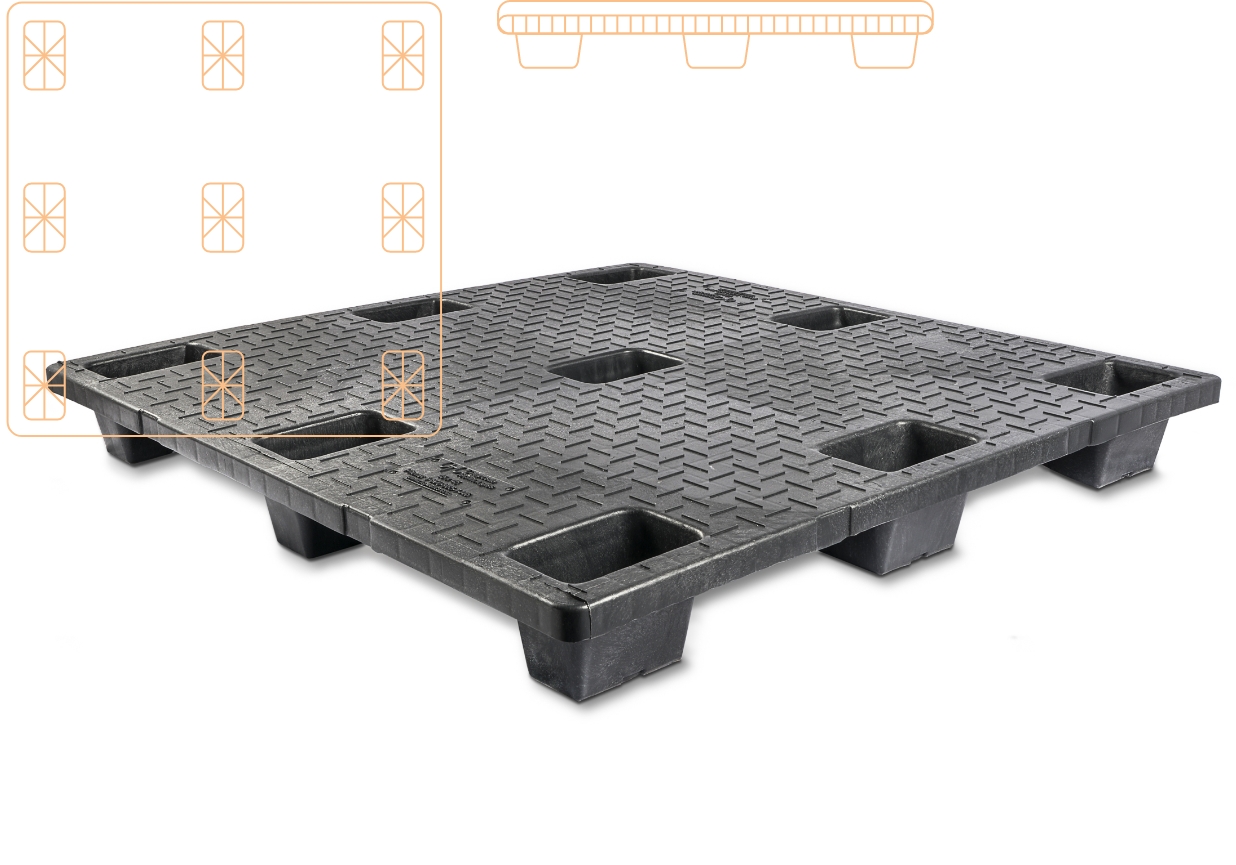 Multi-Use Return Trip Pallets
Designed for reuse in harsh environments, our reusable plastic pallets offer a life expectancy 10 times longer than traditional wood pallets.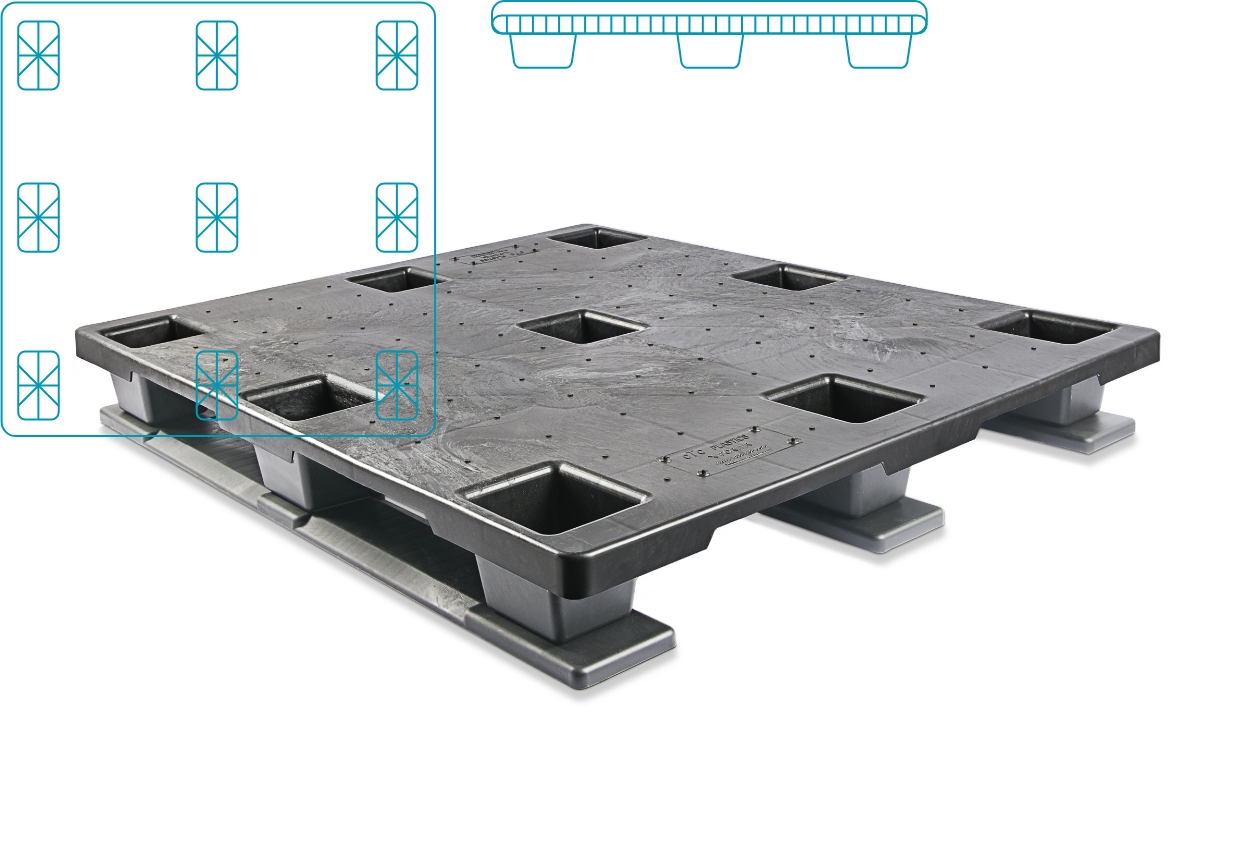 Our one-way use pallet is lightweight and economical, making it ideal for one-way shipping. Engineered to be cost-effective, this nestable pallet meets all international shipping standards.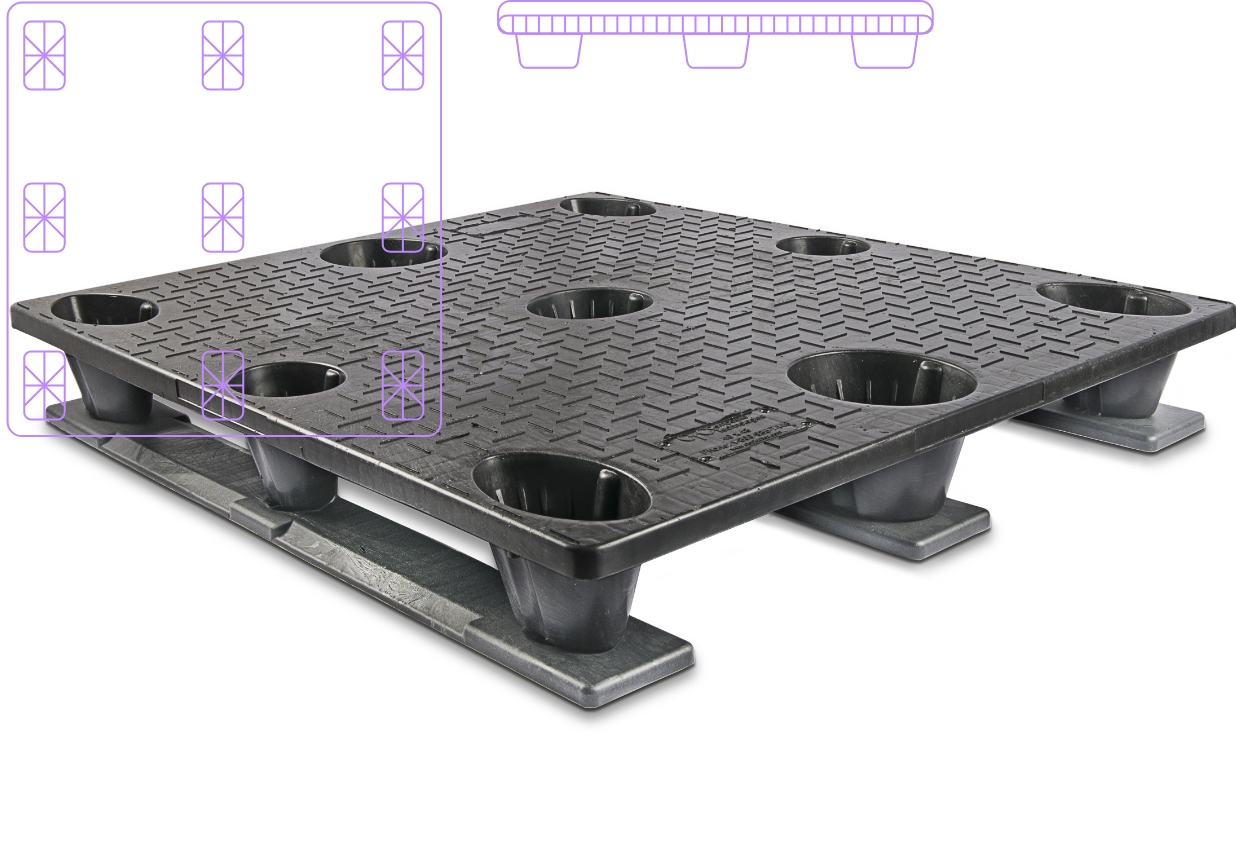 No Break Rugged Use Pallets
Our heavy duty pallets engineered specifically for harsh environments come in multiple grades and ensure your load gets where it needs to go with no harm done.
Custom Material Blends Designed to Meet Your Needs
CTC offers material blends to meet customer specific applications such as one way use, multi-trip closed loop, rugged harsh environments, etc.