Your safety is one of our top priorities. We strive to be a zero injury company, ensuring you return home safe at the end of each day.
We Drive You to Do Better
We believe in hiring strongly motivated employees and supporting your professional and personal growth throughout your employment.
We are continuously looking for ways to improve not only our company, but our culture.
At CTC, we are a family. From your first day with us, we work together as a team and build camaraderie.
We Encourage Strong Character
Respecting those around you and having a strong sense of responsibility is of utmost importance to everyone at CTC.
We Know the Importance of Recycling
Sustainability is at the heart of our company. We promote a green environment to help maintain a healthy planet.
Mission
Saving the environment one pellet, pallet, and product at a time at the best possible price using recycled plastic to provide sustainable solutions to our customers.
Vision
To inspire and promote a green environment by eliminating waste by creating the best quality products from recycled plastic.
Growth Statement
Add to our product offering by expanding equipment to include other material handling and compounded products.
We are dedicated to improving our sustainability and increasing our support of domestic landfill & incineration reduction initiatives. In doing so, we strive to continuously add to the services and products we provide our clients.
A Positive Impact From the Inside Out
As a relationship-driven company, CTC Plastics builds connections with each member of our team. We know you have lives, families, and hobbies outside of work. Our work is not possible without you, and we are committed to showing up every day for our clients and for each other– inspired by and driven by discovering better ways to improve our company and our culture.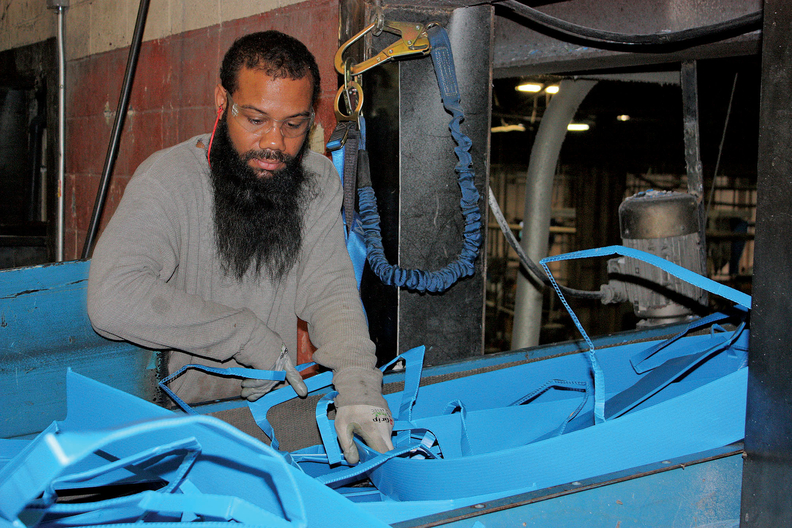 Let's build a sustainable future together.
We strive for quality in each product that we produce, which is why we treat our employees with the highest quality care, both inside and outside of the workplace, with an array of benefits.
We provide you with a complete benefit package, including medical insurance.
Dental insurance is provided through the Dental Care Plus Group.
Vision insurance is provided in your benefits package through VSP.
We offer 10 days of vacation and 5 days of sick time each year.
Company Paid Life Insurance
CTC provides life insurance while you're employed with us, paid by us.