Durable. Cost Effective. User Friendly.
CTC manufactures a wide array of plastic pallets made from recycled material to fit your needs. All of our pallets are environmentally friendly, resistant to pest infestation, mold, and mildew. The best part? Once you're finished with your pallets, CTC will purchase them back from you to be repurposed for another project.
01
Created with Recycled Resin
Our 99% recycled resin is a lower cost alternative to virgin resin with the same high quality and process.
02
Improved Sustainability
Creating products with recycled materials reduces energy consumption and greenhouse emissions, while helping your business reach its sustainability goals.
03
Extensive Expertise
Our extensive experience and patented process ensures your custom compression molded products exceed expectations.
Our in-house laboratory tests all combinations of resins and recycled materials to determine the best blend for client requirements with optimal, cost-effective execution. Our state-of-the-art lab has the ability to test for:
Material content
Tensile strength
Flex strength
Izod
Gardner impact
Melt flow rate
Ash content
Density
Shrink rate
Moisture percentage
These all play an essential role in the performance and quality of your plastic products.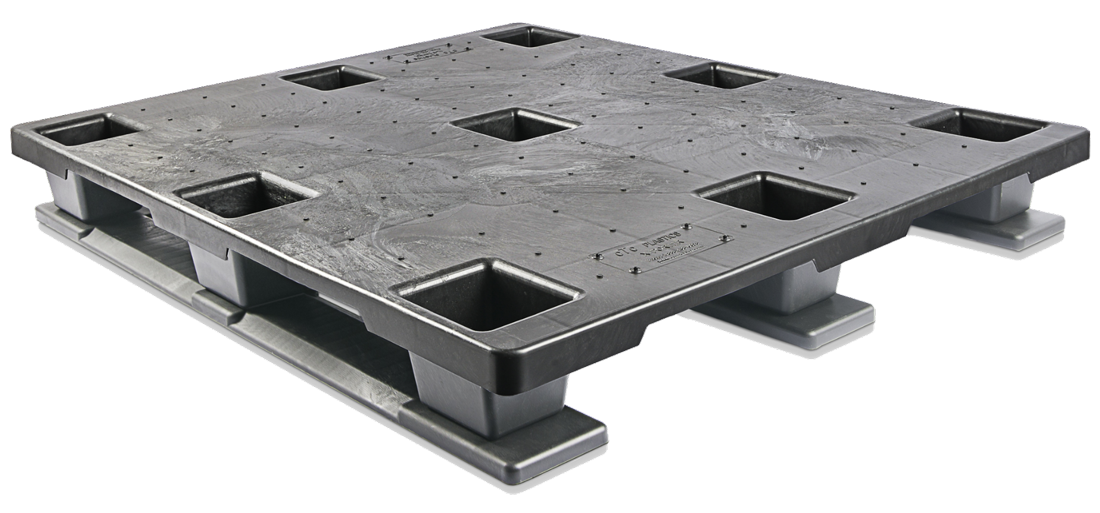 Over 25 Years of Sustainable Solutions
With over 100 million pounds recycled annually, CTC takes everyday waste and returns it back into the market, helping companies meet their sustainability goals while promoting a green environment.
The CTC Product Line
We manufacture a full line of plastic pallets and custom resins by converting recycled plastics into new products with high-quality craftsmanship.
Want to Embrace a Greener Future?
Sign up to our mailing list to stay informed with the latest CTC Plastics news, important announcements, and insightful articles.